Nautical flags say a lot of things. From the ABCs to 123s and they even have a phonetic set of flags! Do you know what the Nautical phonetics are? These Nautical Phonetic Alphabet Cards are an easy way for you and your children to learn how to read more flags vessels fly when out on the water.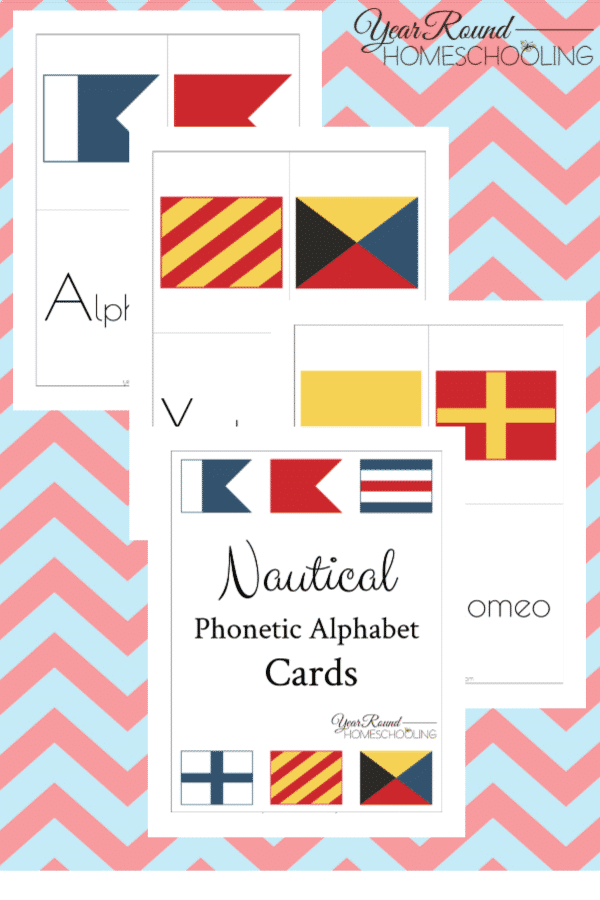 Inside you'll find that the cards can be used together or individually. Once your child has learned which Nautical Flag stands for each Nautical Phonic, you can cut the cards apart to create a matching game!
Have you seen all of my other nautical resources? If you combine them with either of my U.S. Navy Unit Studies (Elementary and Middle/High School) or my Nautical Unit Study, you'll have an amazing study for students of all ages!