Keeping your kids busy throughout the winter months doesn't have to be a challenge. This Penguin Activity Pack is full of fun and educational activities they will enjoy!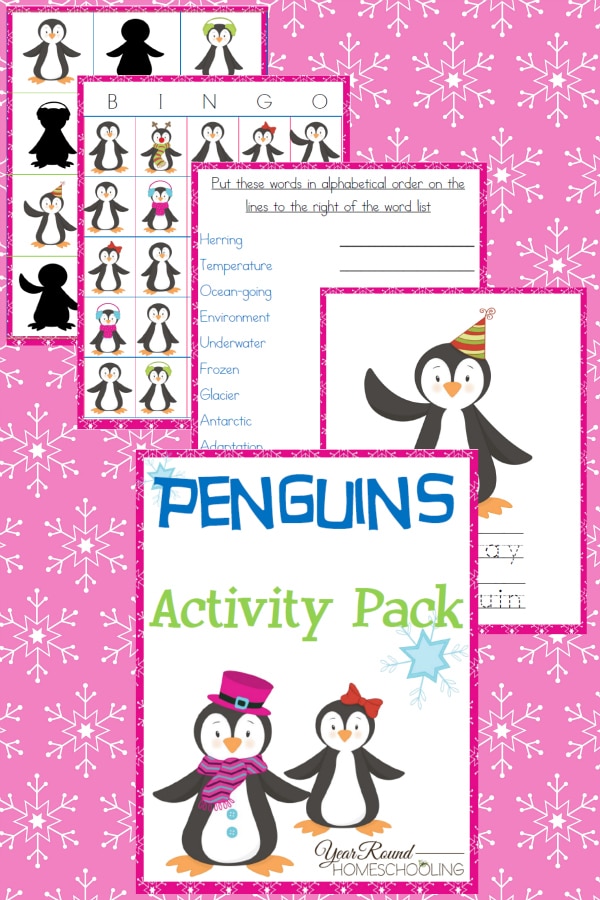 Living in the North Woods of Maine means that you have snow 7-8 months out of the year. That makes for a really long winter.
When winter isn't your favorite season, it makes for an extremely long winter season.
Finding ways to keep my kids busy learning and having fun during the winter hasn't been my biggest struggle, but for some homeschool moms, it is.
The best way that I've found to keep my children interested in learning and having fun is to be flexible. Sometimes that has meant trying new things, rearranging our schedules or putting the books away for the day.
Perhaps you need to try something new or put the books away for today? Have your kids complete a penguin unit study before printing off this fun resource for them to complete.
Inside this 200+ page Penguin Activity Pack, you'll find the following penguin-themed activities; penmanship, math and notebooking pages for PreK through Middle School, matching games, bingo cards, spelling and vocabulary worksheets and mazes!