Christmas. Oh, how I love Christmas. However, the season tends to get away from me and I lose focus. If I'm not careful, I, like the world forget about the Reason for the Season.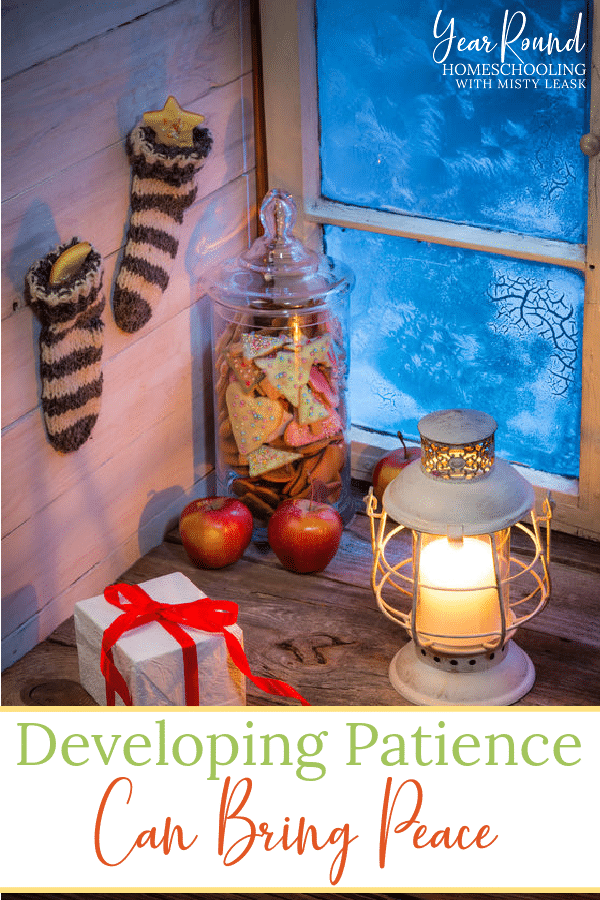 As part of my personal journey towards living each Christmas as A Season of Joy, God laid on my heart that I needed to truly dig into the words; peace, love and joy.
While I was considering how I was going to personally develop peace, love and joy in myself and my home, I found that within the individual letters of each of these words I could find further direction.
So, I started off by focusing on bringing peace to myself and my home. Below you'll find a few activity ideas that you can use with your family to help pursue peace.
The first step to bringing peace into your home? Developing patience.
It is my hope and prayer that by using the activities in your home you'll encourage everyone in your family to pursue peace – that this wouldn't be a journey that you're on alone.
How to Pursue Peace in Your Home
You can cultivate peace in your home by ensuring that your family is patient with one another by allowing each other to finish speaking.
As parents, we need to teach our children the importance of listening and not interrupting while building patience at the same time. Most importantly, we need to make sure that we are the example – what our children have to say is important too!
Our children need to know that we're listening, if we fail to show them that we are paying attention to what they're saying then they will eventually stop talking to us.

Activity Suggestions:
* Have a family meeting where every family member has the opportunity to be heard
* Spend half an hour one on one with each of your family members just talking
* Play the game "Telephone" as a family to show the importance of listening closely
Grab a Free Printable "Telephone" Game here
As you spend time with your family do your best to show patience through it all. Remember that when we're striving to do something well, often we'll be tried along the way. I'm praying that God gives you the strength you'll need to develop patience as you pursue peace.