Teaching a foreign language in your homeschool doesn't have to wait until high school. Younger children pick up a new language easily. Spanish is the 2nd most spoken language in the world and being bilingual is a tremendous asset. Learning to count in another language is one of the easiest places to start. That's why this Spanish Numbers 1-10 pack is a great place for your kids to start learning Spanish!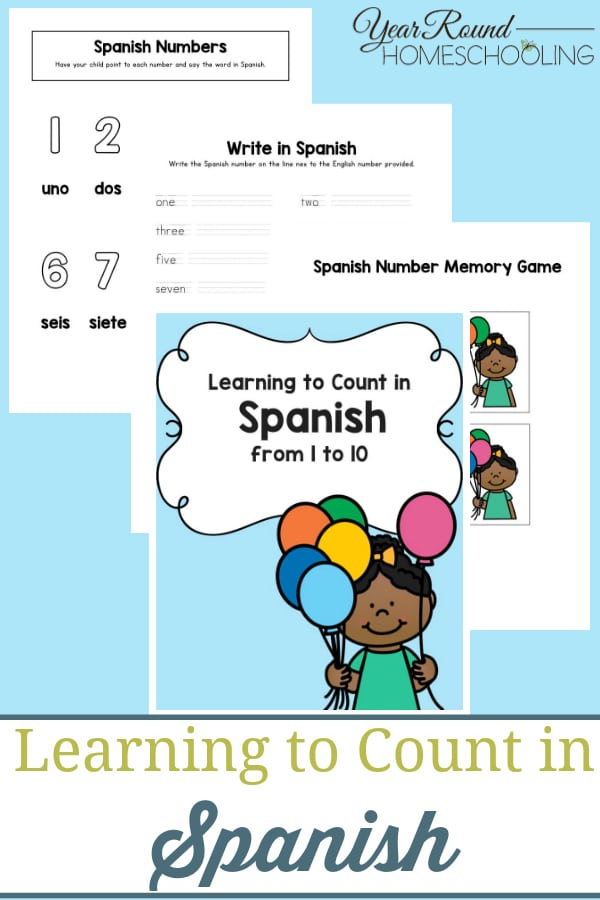 Encouraging children to learn a foreign language can be fun for the entire family. Picking it up is easy and before you know it everyone in the family will be joining in the fun!
Inside this Spanish Numbers 1-10 pack you'll find handwriting practice, a word match, color by number and much more!
For even more Spanish learning fun, check out these fun packs.