Celebrate the coming of the spring season with your little learners using this Spring Alphabet Workbook.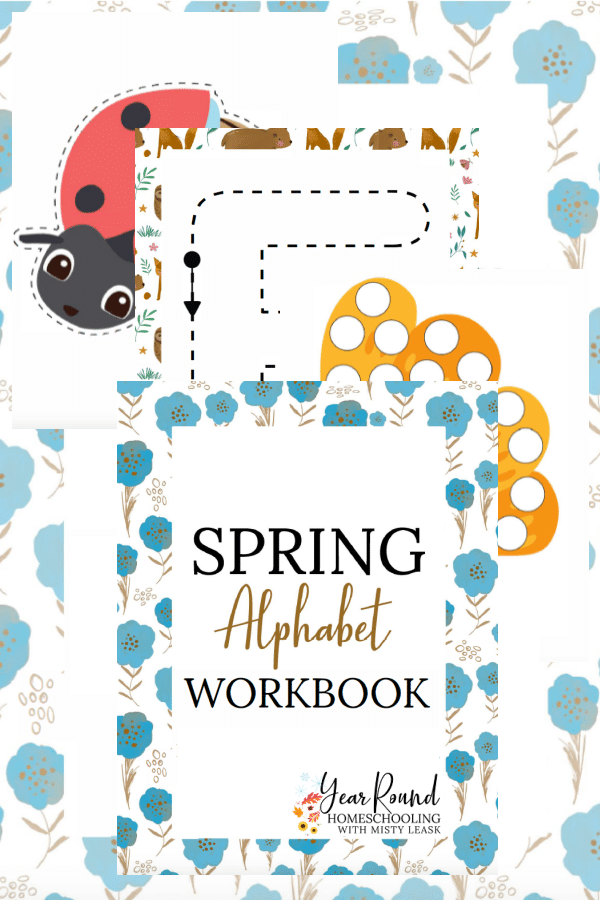 Springtime is the perfect time for learning something new like writing!
This Spring Alphabet Workbook contains 65+ pages of activities that will help your little learner develop their motor skills.
From handwriting practice to tracing activities to cutting practice, this workbook is full of fun spring-themed activities.
Want a sneak peek? Check out the flipbook below!
Keeping little learners busy is quite the task. They have an abundance of energy and excitement that is second to none.
The beauty of teaching little ones at home is that you can make every day a day of learning.
Oftentimes we tend to overthink homeschooling and get stuck trying to make school happen at home.
There is always something for even the littlest learner to learn in the midst of everyday life.
The challenge can be to ensure that you're embracing their desire to learn without overwhelming them with "school time".
Instead of making school plans for your little ones, I encourage you to include them in as many of your daily tasks as possible.
Most of the time, our children learn the most from a normal day at home than they do from textbooks and curriculum.
For even more spring learning fun for your Preschoolers check out my spring coloring pages, scavenger hunt and mazes.