Mazes are a great way for kids to practice their fine motor skills and critical thinking. When you combine learning activities with fun themes children are more likely to enjoy completing them. These Star Wars Mazes are both fun and educational!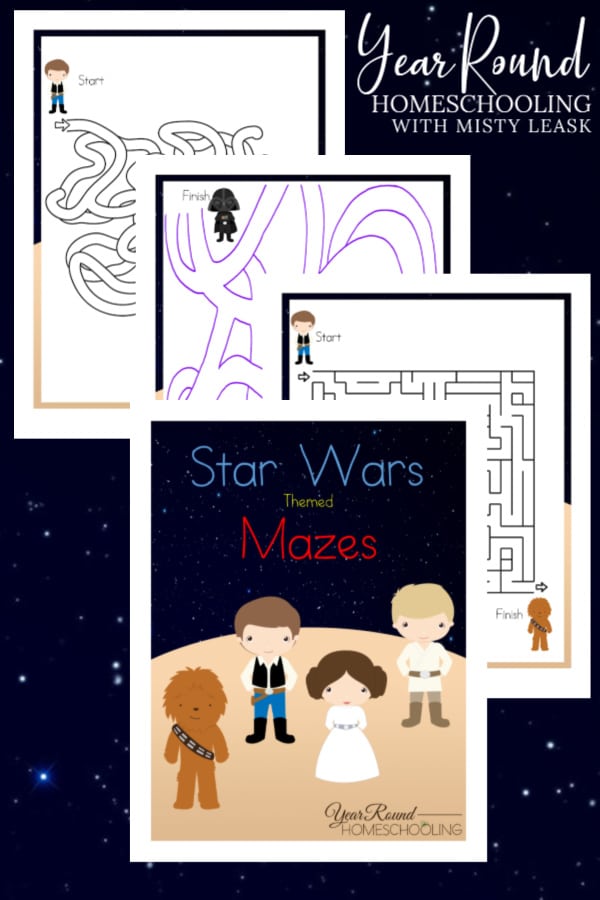 Star Wars is a family favorite in our home. I've created many Star Wars-themed educational resources because of my kids' love for Star Wars.
My son calls me an "original fangirl", while he thinks that Episodes 1-3 are the best of the Star Wars saga. Needless to say, we have quite a discussion when each of the trilogies is brought up.
Whether or not your family is split on their favorite Star Wars movies or not, I'm certain your kids will enjoy all of the Star Wars-themed printables that you will find here.
I've learned that finding ways to make normal days fun is a great way to inspire kids to learn. That's why over the years on May the 4th Be With You Day, we've celebrated our love for Star Wars by incorporating it into our homeschooling journey.
If you have Star Wars fans in your home, I encourage you to try adding fun Star Wars themed activities into your Star Wars Day!
Inside this Star Wars Mazes pack, you'll find 15 different mazes for your kids to enjoy!