Recently I hosted a 31 day series to help you throughout your year round homeschooling journey! It's full of tips that are sure to make your year round homeschooling journey easier, inspired, fun and much more!
Below I've linked to each post from the series, so be sure to check them out!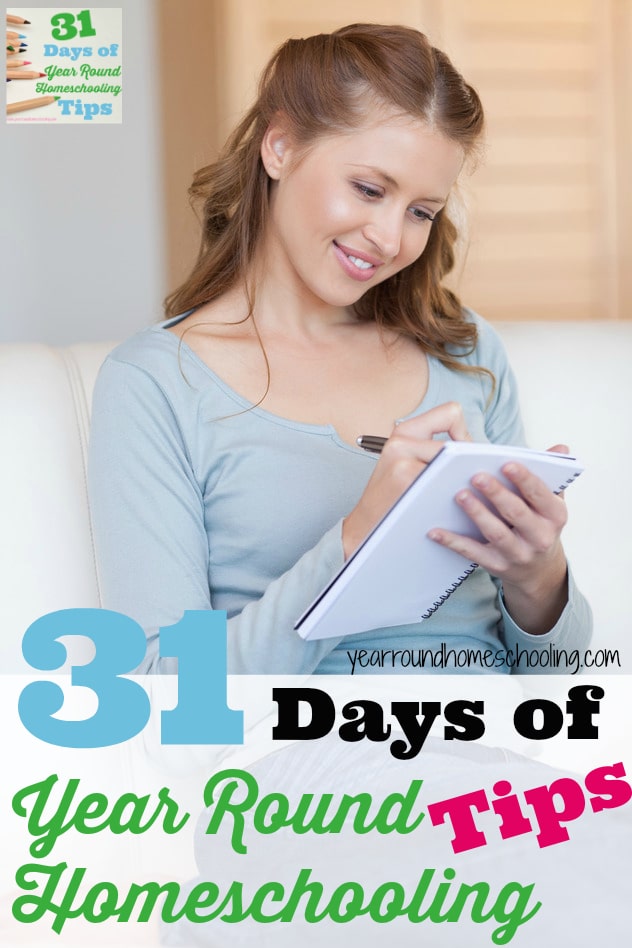 What Does a Year Round Homeschooling Schedule Look Like?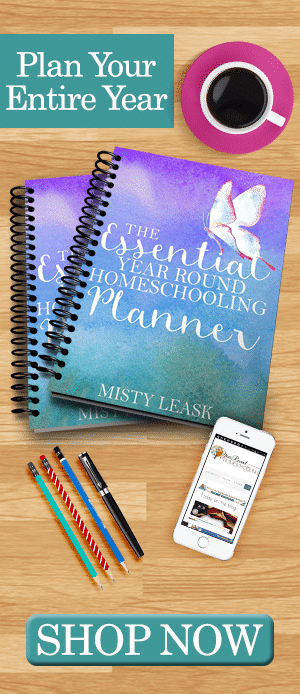 Year Round Homeschooling Schedules Require Flexibility 
How to Plan a Year Round Homeschool Day  
Taking Breaks as a Year Round Homeschooler
Over Planned Year Round Homeschool Days
Using Life Lessons in Your Year Round Homeschool
How Do You Make Up Days as a Year Round Homeschooler?
Planning a Year Round Homeschool Year
Focus is Required for Year Round Homeschooling
You Can Inspire Your Kids to Learn
Year Round Homeschool Theme and Unit Planning
Save Money on Vacation as a Year Round Homeschooler
Keep Your Child's Learning On Track
When Should You Plan Field Trips?
Experiencing Year Round Homeschooling 
Impromptu Year Round Homeschooling Opportunities
Everyday Year Round Homeschooling Moments 
Make Family Vacations Part of Your Homeschool
Extra Year Round Homeschooling Credits
What to Do With Unused Homeschool Curriculum
Homeschool Moms Make Impulse Purchases
Year Round Homeschoolers Can't Be Afraid of Change
Seamless Year Round Homeschooling
What is the Right Time of Day to Homeschool?  
When Year Round Homeschooling Collides with Birthdays
Year Round Homeschooling Can Inspire Your Child to Learn 
Make Year Round Homeschooling Fun
The following two tabs change content below.
Misty Leask
Misty is a Daughter of THE King, Texas girl always, Navy brat at heart, loving Fisherman's wife, blessed mother of 2 and founder of Year Round Homeschooling. She is passionate about being real throughout all of life's struggles, successes and dreams. Her heart is full of ideas and passions, but the hours in her day never multiply to get it all done. Misty loves writing and reading in her spare time. Music and photography are favorite past times of hers as well. You can find her on
Facebook
,
Twitter
,
Pinterest
and
G+
.
Latest posts by Misty Leask (see all)