History can be a very fascinating and exciting subject to study, but it can also be dry and boring if not done the right way. Most textbooks focus on teaching children the highlights and dates, but making history come to life is important. That's why I encourage using living books to teach history. There are so many ways to make studying history fun and using games for teaching history is definitely one of our favorite ways!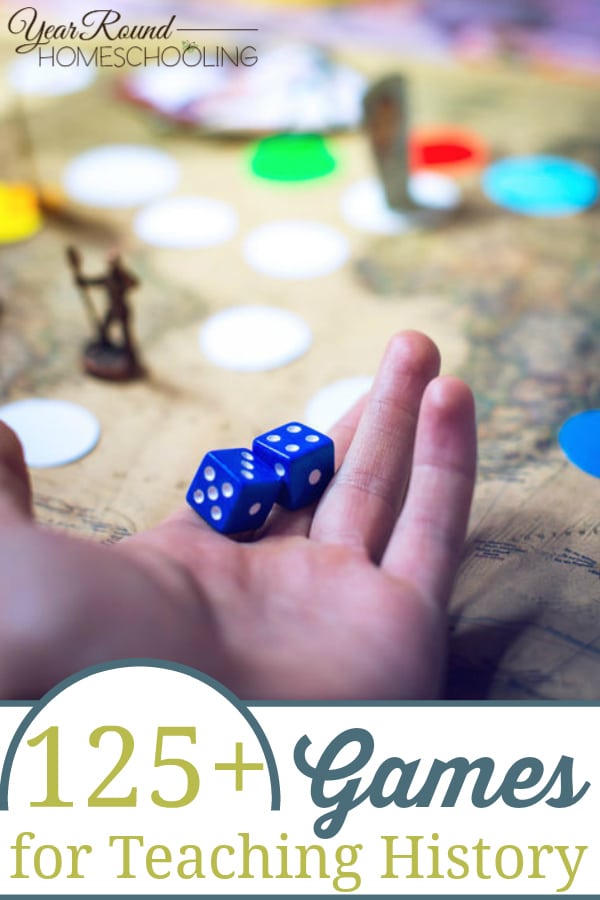 The options truly are numerous! You can use board games, printable ones, card games, or even games online to spice up your history studies. The idea is to have fun while learning and/or make history come alive.
Games for Teaching History
10 Day in … series: These are board games that take you on adventures around certain countries: Europe, USA and Asia. Discover countries and their iconic places.

Professor Noggin's offers countless options for studying history including History of the United States, Medieval times, Presidents of the United States, Explorers, American Revolution, Civil War, Ancient Civilizations, Art History and the History of Canada.

Lewis and Clark Expedition game: Experience and take part in an important part of American History through this fun historically based board game.
Discoveries is the sequel to the Lewis and Clark Expedition Game.
Guess That President a fun card game to help your kids learn about the Presidents of the United States.
The Presidential Game is a fun game to learn about the presidential election process.
Memoir '44 is a WWII battle board game where you get to be the commander of armies.
Innovation is a card game that progresses through different ages covering ideas, technologies and innovations throughout history. Innovation: Echoes of the Past and Innovation: Cities of Destiny are two expansions for the game.
7 Wonders allows you to explore the ancient world as a leader by gathering resources, developing commercial routes and building your military rule. There are also 2 expansion packs for this game, Cities and Leaders.
Twilight Struggle is a 2 player strategy game covering the 45 year Cold War.
Founding Fathers is a board game about solves the issues faced by America when it was a young republic. As in America, every four years the most popular politicians from each party come together to see who will become the next President.
1960: The Making of a President is a 2 player game that features role-playing as Kennedy or Nixon as you vie for the right to lead the United States during the heart of the Cold War.
The Cuban Missile Crisis is a 13 minute 2 player card game that covers the 1962 crisis. You'll play as either President Kennedy or Khrushchev and your goal is to exit the Cuban missile crisis as the most powerful nation. There is also a longer version of this game, 13 Days: The Cuban Missile Crisis.
Diplomacy gives you the opportunity to expand your empire in pre-World War 1 Europe through negotiations, alliances and intrigue.
Axis and Allies is a series of WWI and WWII strategy board games for 2-5 players with playing times of 90+ minutes. Be sure to check out the other versions; 1914, Europe 1940, Pacific 1940, 1942 and D-Day.
1754 Conquest is a strategic game that allows you to command your armies to change the course of history. There are two other versions of this game available as well; 1775: Rebellion and 1812: The Invasion of Canada.
Freedom: The Underground Railroad is a 1-4 cooperative player game that takes up to 2 hours to play. You'll learn about historical events, politics and important events happening in America from 1800-1865. There is also a card deck expansion available.
Timeline Classic is a series of card games which require you to put the historical events in order. There are several other versions of the game as well including; Timeline 7: Americana, Timeline Challenge, Timeline Events and Timeline Inventions.
The Grizzled is a cooperative card game where players are working to survive the trenches of WWII until armistice.
Catan Histories: Settlers of America allows you to learn and explore 19th century America as you look west for your fortune by operating railroads, trade resources and settle the land. There are also other versions of this game available; Catan: Rise of the Inkas and Merchants of Europe.
Made for Trade This game teaches what life was life in Colonial America when bartering was an important skill. Money management is a big part of this game as well!
Mummy Rummy brings a new twist to the classic Rummy card game featuring Egyptian artifacts!
The History of the World features 7 rounds covering historic times from Ancient Sumeria through World War I. The goal is to seize as much of the world as possible during each reign.
Trailblazer covers American history from pre-Colonial period through Modern time. Players will travel across the country by answering questions about the diverse history of the United States.
BrainBox World History is a concentration game at a fast pace featuring inventions – those famous and those not-so-famous!
Way Back When in History this history board game covers U.S. History from Explorers to the Civil War.
Trajan teaches you all about Roman culture as you build your influence, become a negotiator, skilled trader and military leader.
Notre Dame takes you back to 14th Century Paris where you'll compete for prosperity and reputation as you seek to advance the power and prestige of your family.
A House Divided is a 2 player strategy game where the North meets the South — in Civil War.
The Castles of Burgundy is set in the Loire Valley of France where you'll take on the role of a prince and try to build the greatest estates through trading, farming, scientific research and city building.
Inis is based on ancient myths surrounding Ireland, its colonization and first kings. This is a 2-4 player game and the goal is to become Ireland's first High King.
Merchants & Marauders is set in the golden age of piracy where you'll have the opportunity to seek your fortune through trade and combat missions. There is also an expansion available for this game; Merchants & Marauders: Seas of Glory.
Richard the Lionheart takes you back to the Crusades when Richard the Lionheart was in the Middle East and Robin Hood is trying to save the country while he is away.
Imhotep allows you to take on the role of an Egyptian architect and getting your building blocks to the at the right time, in the right place.
Relic Runners is a game all about exploration, discovering hidden relics in forgotten temples. The key to the game is managing your resources well to ensure that you gain victory points.
Great Western Trail features life as a Rancher and you need to get your herd to the railroad to sell them for the best price, but you'll need to navigate the opportunities and pitfalls along the way.
The Colonists is a strategy game that takes place over multiple eras. You'll be responsible for growing your settlement, hiring and educating workers and more as you work towards earning the Emperor's favor.
Praetor casts you into the Roman Empire where you'll find yourself a Roman Engineer working with fellow players to build a magnificent city.
Scarabya takes you into ancient history as an Archaeologist competing to find Scarabs relics that can help solve ancient mysteries about civilizations gone by.
New York 1901 is all about building in the Big Apple. You'll need to construct, tear down and rebuild structures to become the top real estate mogul in NYC.
Thebes makes archaeology competitive! You'll travel around Europe as you study several ancient civilizations. What you learn will be used as you excavate historical sites in areas belonging to those civilizations.
Chicago Express is all about the main goal of the train industry — profit! Players will need to make wise investments to pocket the most money and win the game.
Through the Ages is all about building a great civilization. You'll begin by expanding your farm and mines to get resources you need. Great leaders, a great army, strong economy and strategy are required to win.
20th Century is a strategy game where you'll need to build your nation's quality of life through science, commerce and the urbanization of your region.
Constitution Quest allows you to learn about the beginning of the United States through the Constitution in this fun historical board game.
Cruel Necessity is a strategy game that is set during the English Civil War. Players will be working to stop the four armies trying to destroy Parliament and Puritanism.
Western Legends is set in the American Wild West where you'll assume roles of historical figures and earn your legendary status in a variety of wise typical of the Wild West.
SteamRollers allows you to take part in the history of trains by building a new network, improving your steam engines and getting the most profitable contracts before your opponent.
The Oregon Trail Card Game is all about survival. Can you make it to the West without contracting Dysentery? Can you gather enough of the "right" supplies before your journey begins? There is also a PC version of this game available.
Kings of Israel is co-operative board game where you'll learn about Ancient Israel, the effect of sin on the Nations and more specifically the geography of Ancient Israel.
Bird Cage Press Go Fish Ancient Egypt is a fun historic take on an easy game for kids of all ages.
The Big Story Game is a history based memory work card game that features the most influential people throughout history
Classical Historian has a variety of history-themed Go Fish and memory games.
PC History Games
Civilization is a very strategy oriented game and the information that you learn while you play is very educational! My son really enjoys playing this game and has learned a lot of facts playing it.
Steel Division: Normandy 44 is a large scale World War II PC strategy game and has a Teen rating.
Kerbal Space Program is a historical PC game about the space program and has a rating of E for everyone.
IL-2 Sturmovik:1946 is a simulation game that includes all of the original IL-2 content and has a Teen rating.
Ultimate General: Gettysburg allows you to serve as a Union or Confederate General as you encounter the battle at Gettysburg.
Ultimate General: Civil War is a tactical war game that covers the bloodiest battle of American history.
Victoria II is a grand strategy game that takes the player through the Colonial Era of the 19th Century and it has a rating of Teen.
Sid Meier's Pirates is an RPG game where you'll live life on the high seas where the life you choose is up to you and its rating is for Everyone.
Banished is a city building strategy game that allows you to guide a group of travelers as they start life in a new land.
Crusader Kings II is a strategy game in which players will be able to explore one of the defining periods of history and has a rating of Teen.
Total War: Attila is a strategy game that covers the collapse of the Western Roman Empire and it has a Teen rating.
Online History Games
Ancient Egypt Online Games features several games about Ancient Egypt for your kids to play.
Dig it Games is an online game that takes you on journeys during the times of the Mayans and Romans.
Big Fish Games has 8 online history games that cover Rome, Notre Dame, Titanic and more!
Planeta 42 has 42 free history online puzzles, quizzes, matching games and much more covering many time periods throughout history.
BBC Interactive History Games is divided up into 4 different historic times, from ancient history to the World Wars.
Armor Games includes 20 free online games featuring several periods of time in history.
Printable History Games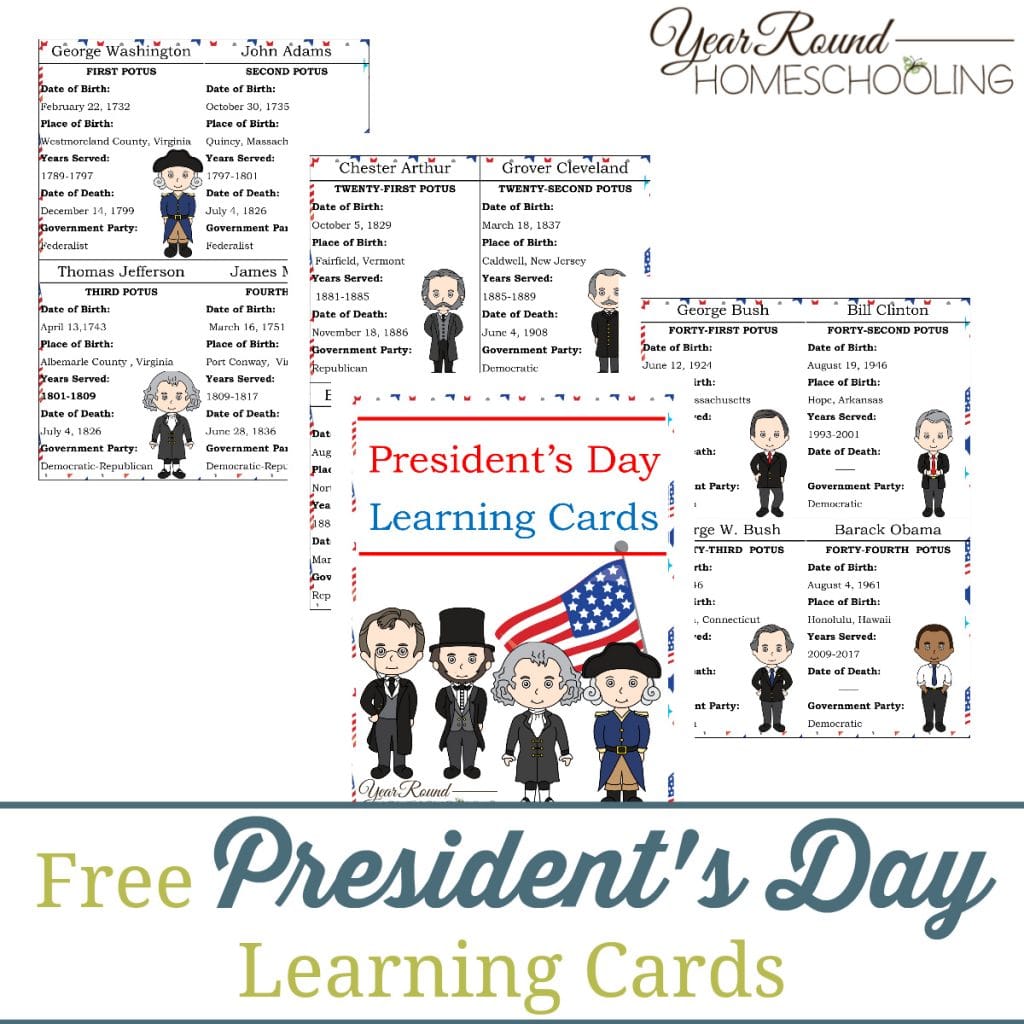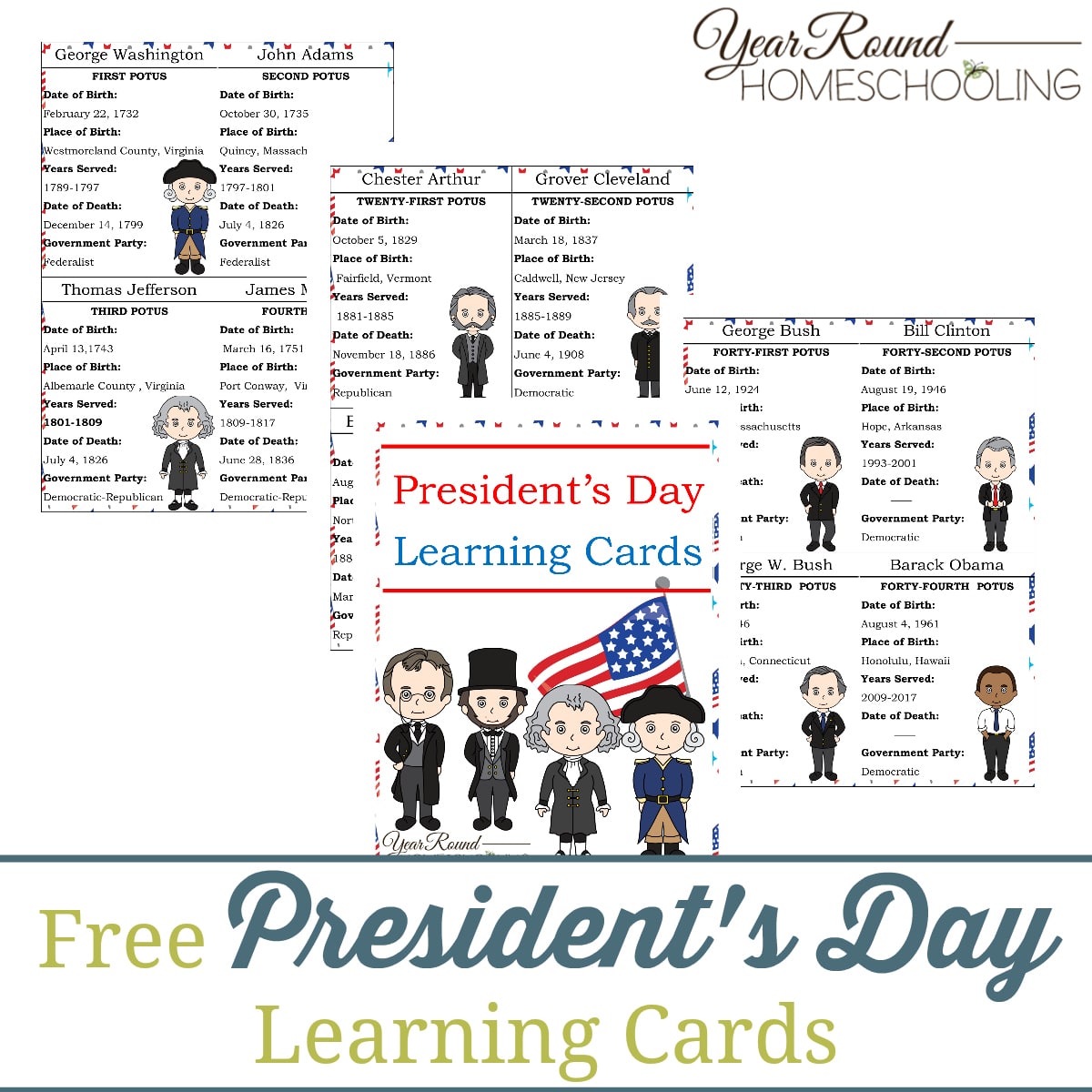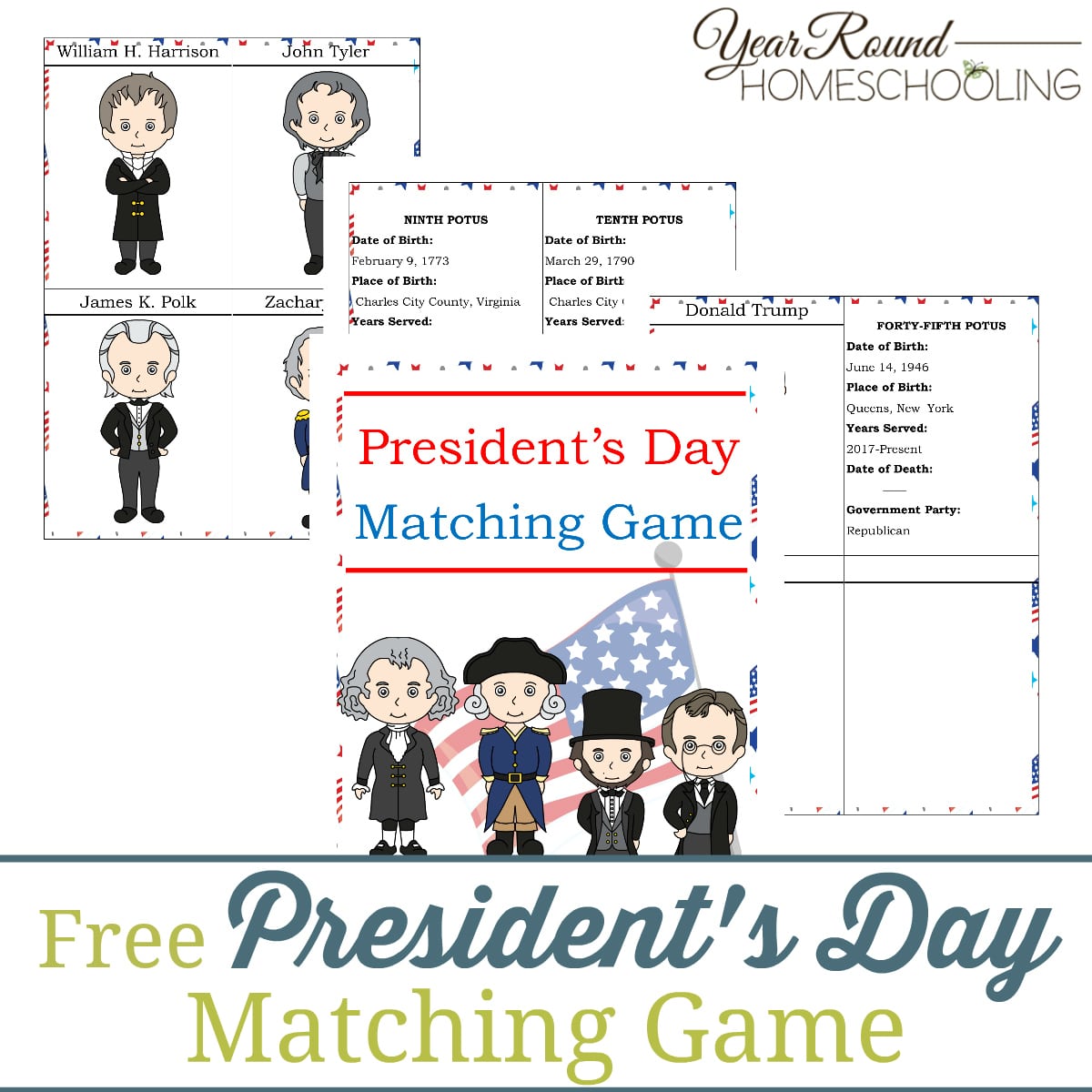 Guess Who? Presidents
– You will need your own original
Guess Who
game to play this historical twist on the original!
Tina from Tina's Dynamic Homeschool has compiled a wonderful list of Printable History games. You'll want to be sure to check it out.
This list is nowhere exhaustive, so please share with us any games that you have enjoyed as tools in your history studies!