Playing games is one of our family's favorite activities, especially in the wintertime. This Arctic Animals Games Pack is full of fun printable games to play through the long days of winter.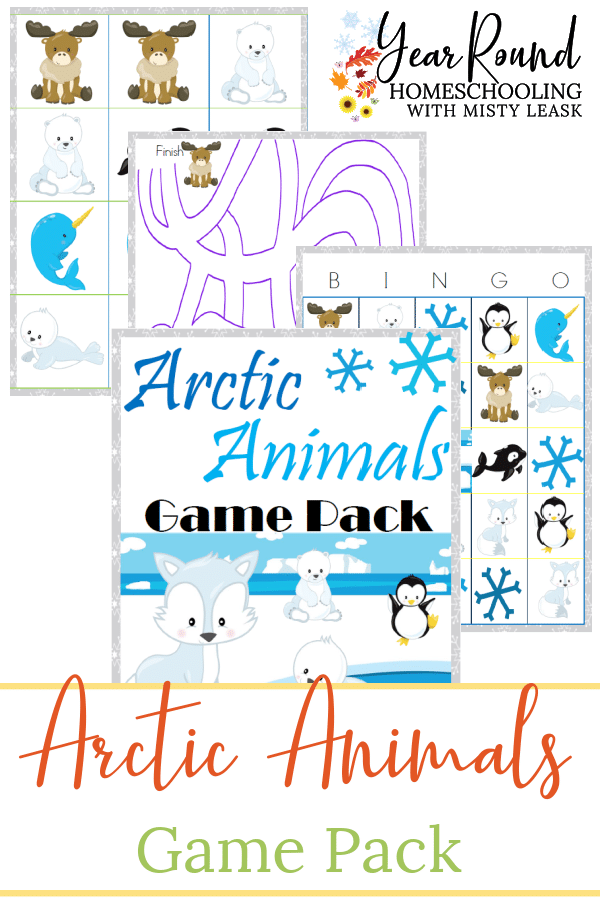 We have used games throughout our entire homeschooling journey. I believe that games are oftentimes more educational than most resources we use to teach our children. Even video games.
Learning is done best when we have the opportunity to experience what we're being taught. By using games in your homeschooling journey, you're providing your children experience with nearly every subject that you teach.
Kids of all ages want to have fun. Games are fun. Learning can be fun. You just have to bring the two together!
Sometimes it requires thinking outside of the box, other times fun learning ideas come easily.
Games are always an easy choice and there are countless options for every age, style of learning, subject and topic!
Whether you're studying the arctic or are just looking for winter themed games for your kids to play, this pack is a lot of fun.
Inside the Arctic Animals Games Pack, you'll find the following activities; mazes, checkers, bingo cards and matching games.