This fall journal is a fun resource that encourages your child to explore, write, create and more.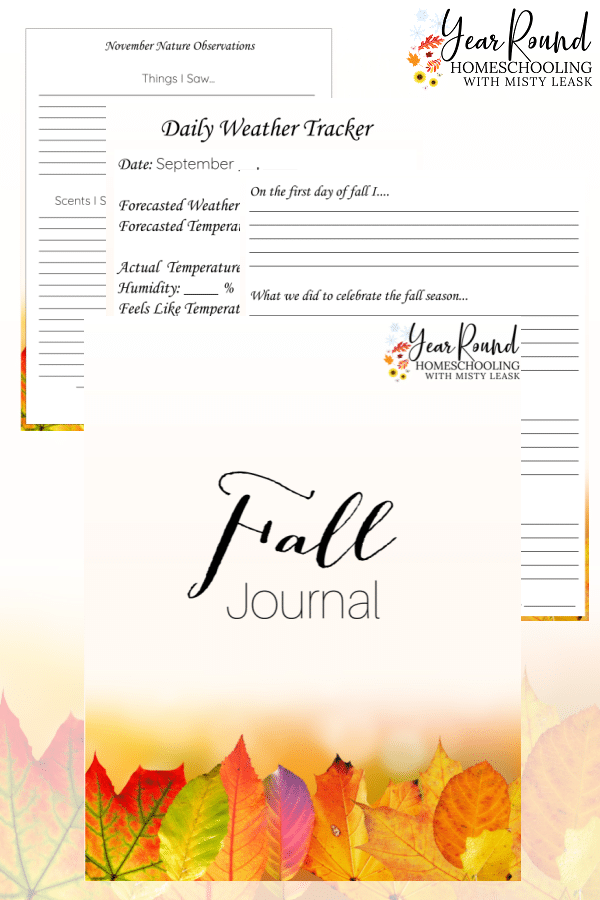 After the busy days of summer, the quiet days of fall can be a blessing to both us and our kids.
While fall days usually mean settling back into some sort of a schedule, peace can be found in planning.
I naturally like to make plans. God has taught me the beauty of living life unplanned, but I prefer to know what my day holds.
However, that isn't realistic or true. Even with the best-made plans, life tends to bring about the unexpected.
Plan less. Live more. This is a lesson I wish I had learned at the beginning of our homeschooling journey.
So, as another fall season comes to life I hope that you will see the beauty in today. Not in the plans you've made or are making, but just in the day itself.
Fall is a wonderful time for letting go of the old and preparing for the new. Whatever didn't work in the past for you or your kids, let it go.
Don't worry so much about what you're going to do this homeschool year. Celebrate the new season of fall. It really is beautiful, step outside and take it all in.
This fall journal includes pages for your children to work on their writing skills, track the weather, create fall-themed art and much more.
If you think that your kids might enjoy using this resource, I have it available for Winter, Spring and Summer as well.