Classical music and living books. They go together perfectly. Living books about composers allow us to discover the people behind the classical music pieces that are known and loved.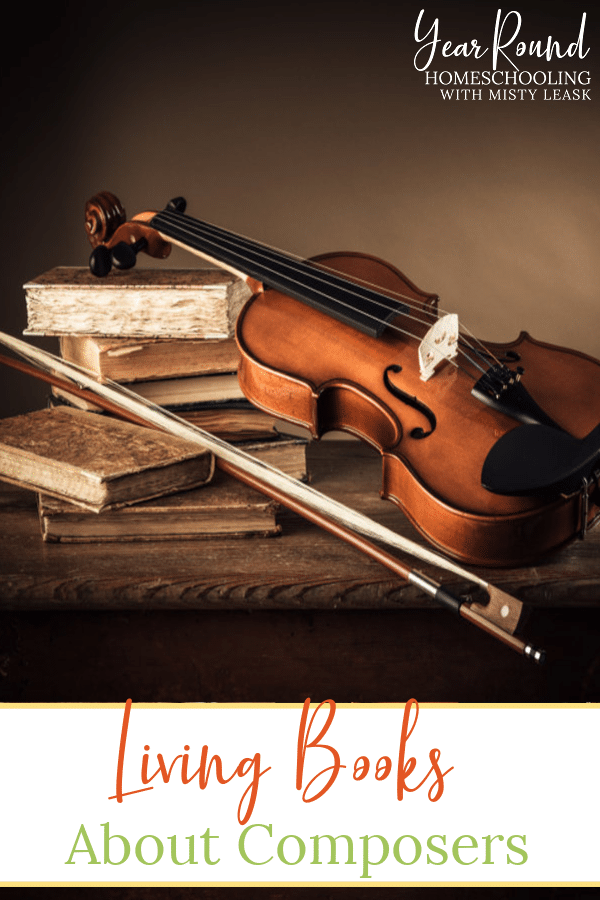 Many children do not appreciate classical music as in years past. Partly because there are too many other options that are more "fun" and "popular".
We enjoy many different music genres in our home, including classical music. It is actually my son's favorite style of music.
I believe that there are two main reasons children do not enjoy classical music. The first is because they aren't exposed to it from an early age. Secondly, there aren't lyrics for them to connect with the composer.
My children didn't only listen to classical music growing up. When they were babies and toddlers, we played Baby Einstein daily. I also played classical music throughout our homeschooling journey as well.
I love classical music. The Music Box Dancer is my favorite piece, followed closely by Fur Elise.
Classical music is beautiful. There is nothing like it and if you listen closely enough, the notes speak for themselves.
By bringing the composers to life through living books children have the opportunity to connect with the music in similar ways that they do with lyrics from other music.