Learning should be a fun experience, that's why I use (and create!) as many educational games possible. Have your children learned what all of the nautical flags mean and stand for? If so, then these Nautical Flag Games are a great way to test their knowledge in a fun way!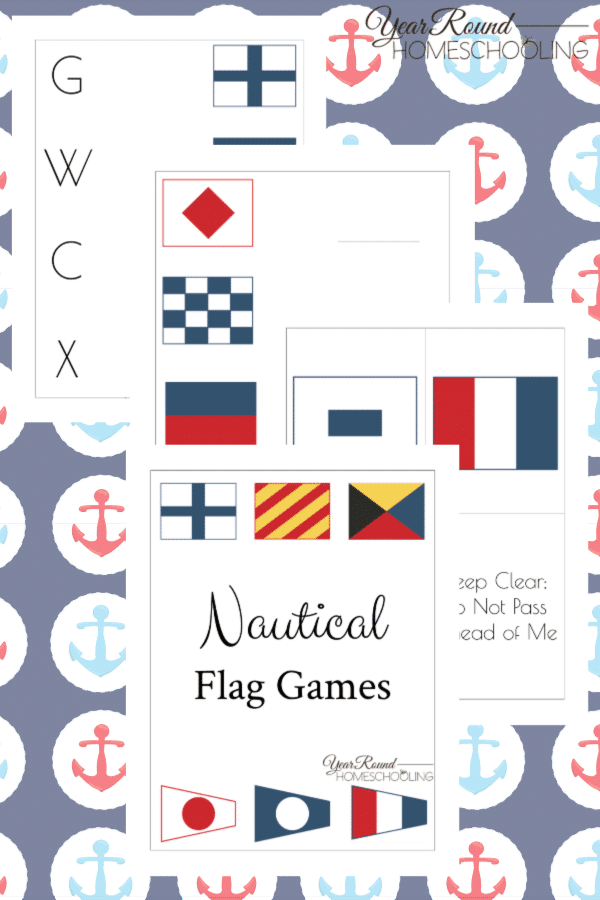 Are you ready to have fun and see what your kids remember about Nautical Flags?! Inside you'll find a Nautical Alphabet Game, a Nautical Phonetic Alphabet Game and a Nautical Flag Meaning Game for your kids to play.
Have you seen all of my other nautical resources? If you combine them with either of my U.S. Navy Unit Studies (Elementary and Middle/High School) or my Nautical Unit Study, you'll have an amazing study for students of all ages!