Learning the meanings of Nautical Flags is a fun educational activity. Did you know that aside from the alphabet, phonetic and numerical nautical flags that there also flags with specific meanings? These Nautical Flag Meaning Cards is a great way to learn about another type of flags that you can see flying on vessels. Maybe you already know what a few of them mean and you don't even know it!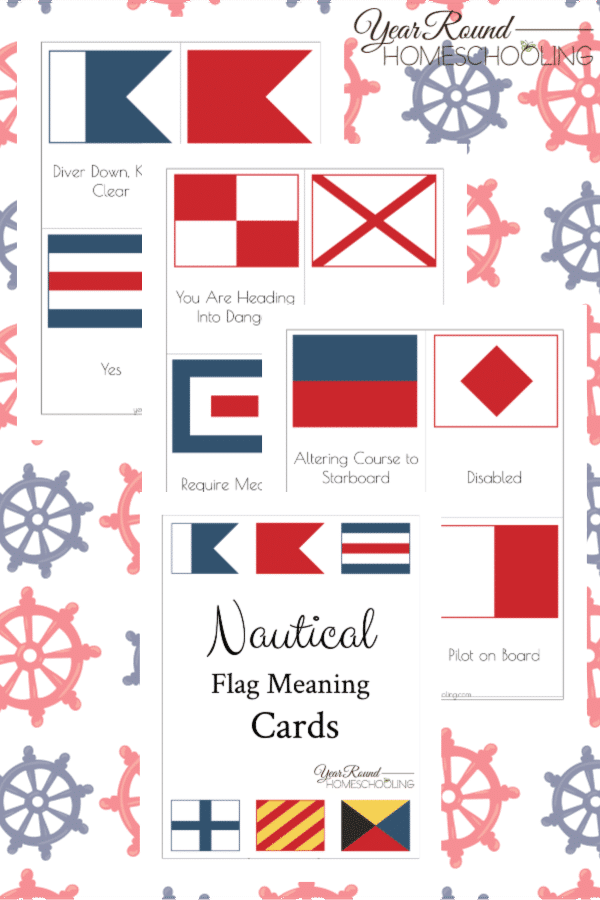 Inside you'll find a set of cards featuring the Nautical Flag and its meaning. Knowing what each of the flags mean is important for anyone that spends time out on the water. You never know what how this information could be helpful to you in the future.
Have you seen all of my other nautical resources? If you combine them with either of my U.S. Navy Unit Studies (Elementary and Middle/High School) or my Nautical Unit Study, you'll have an amazing study for students of all ages!