Playing games is one of our favorite activities as a family and wintertime give you lots of opportunities to play games while the weather outside is frightful! Bingo is one of my favorite games from my childhood and kids of all ages can join in the fun that this simple game provides! This winter you and your kids can have fun playing Bingo together with these Snow Fun Bingo Cards!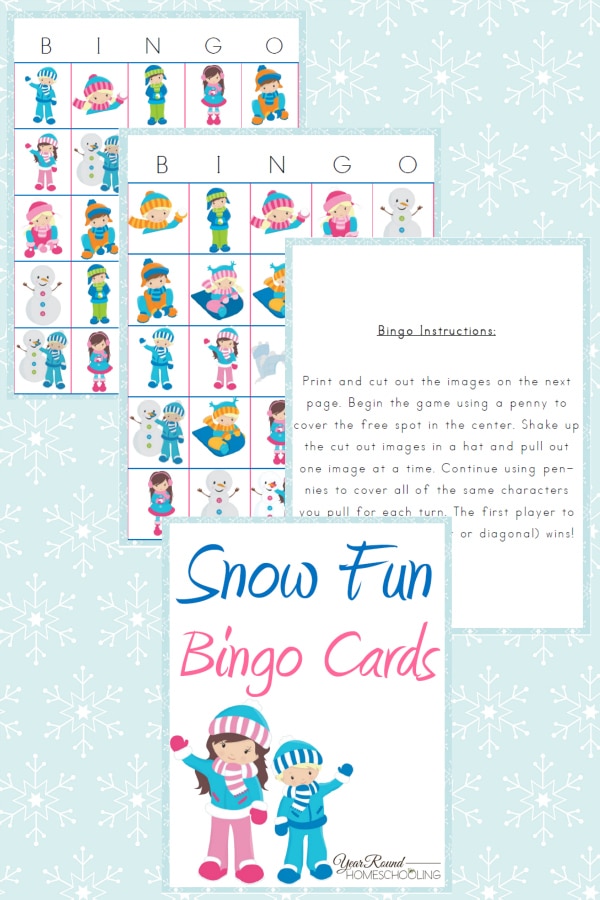 These Snow Fun Bingo Cards can be found in our Snow Fun Activity Pack! This pack has over 275 pages of snow fun activities! 
Inside our Snow Fun Activity Pack you'll find over 275 pages including Penmanship and Notebooking Pages for PreK through Middle School, spelling and vocabulary worksheets, matching games, bingo cards and coloring pages!