Throughout the winter season there are many activities that you kids enjoy both indoors and outside, these are often the best pieces of inspiration for your kids.Wintertime does provide lots of inspiration for writing, but kids sometimes need a bit more encouragement to write than a piece of paper with lines to get started! These Snow Fun Notebooking Pages will help encourage your child to put pen to paper and share their fun wintertime activities, thoughts, dreams and more!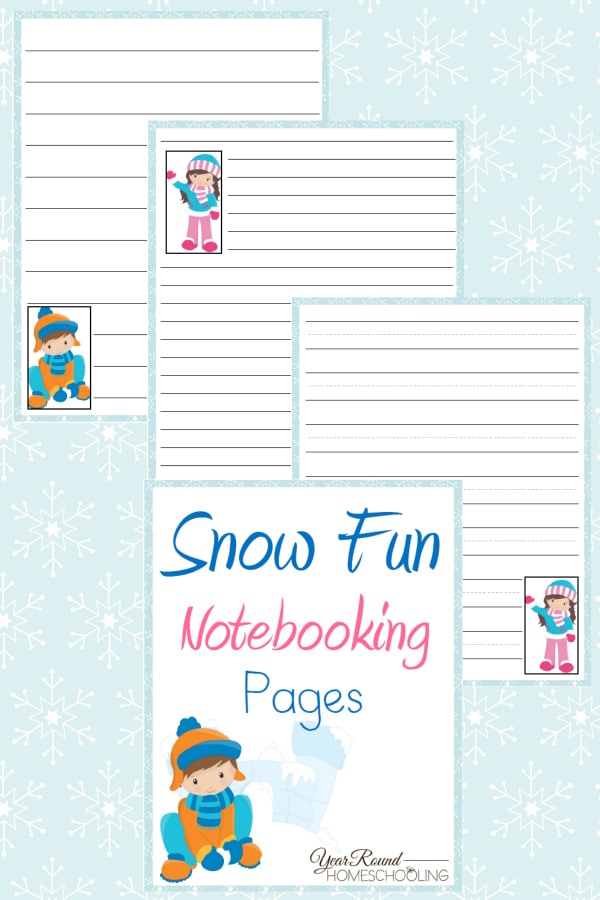 Inside you'll find Snow Fun Notebooking Pages for Prek/K, Early and Upper Elementary!
These Snow Fun Notebooking Pages can be found in our Snow Fun Activity Pack! This pack has over 275 pages of snow fun activities! 
Inside our Snow Fun Activity Pack you'll find over 275 pages including Penmanship and Notebooking Pages for PreK through Middle School, spelling and vocabulary worksheets, matching games, bingo cards and coloring pages!