I am a frugal homeschool mom, it is no secret that I love to save money on homeschool curriculum, supplies, field trips and more! Right now it is the time of year when homeschool moms start shopping for next year's homeschool curriculum and the homeschool curriculum sales abound!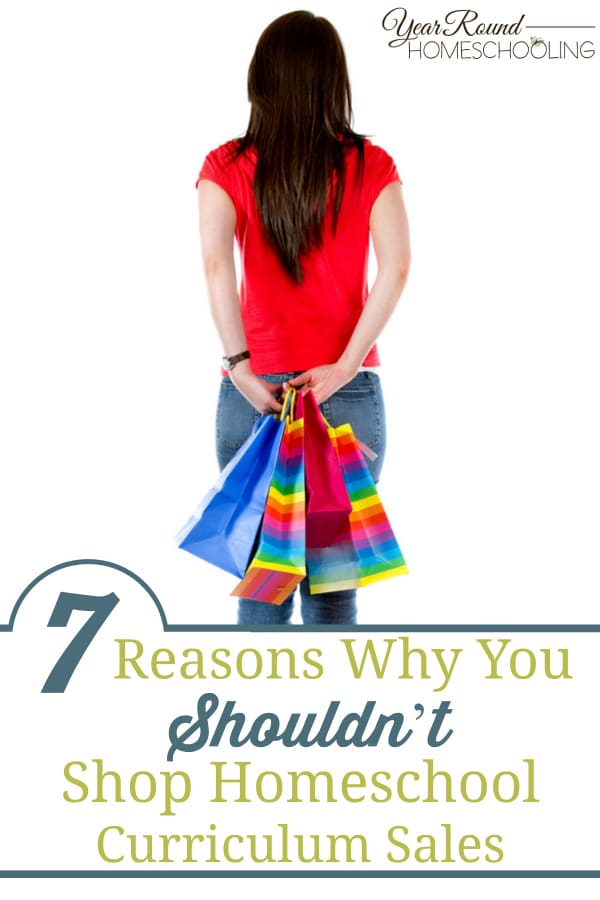 Shopping for new homeschool curriculum is one of the most exciting events of the year for homeschool moms, personally I would rather shop for our homeschool than for myself! When homeschool curriculum sales start showing up in my mailbox and online, I can't wait to start planning our next homeschool year! I have to be careful though because I like to shop and I like to save money, thus I'm very prone to making impulse purchases, so I have to make sure that I have a homeschool shopping list and budget in hand before I go.
If you're pondering whether you should or should not shop the homeschool curriculum sales this year, consider the following 7 reasons why you shouldn't shop homeschool curriculum sales before you head out the door (or online!)!
You like to exceed your homeschool budget
If money is no object, then homeschool curriculum sales just aren't a big deal to you. If that is you, would you be willing to pay for my next curriculum order because I cringe if I exceed my homeschool budget.
You don't like saving money
If you don't bother looking at the price tags and never think about checking out the clearance aisle, then homeschool curriculum sales won't be of any interest to you.
You like to pay full price
If you believe that paying full price is what people will judge you on, then homeschool curriculum sales are definitely not right for you.
If you don't like shopping at all, then I wonder where you'll find homeschool curriculum for your kids?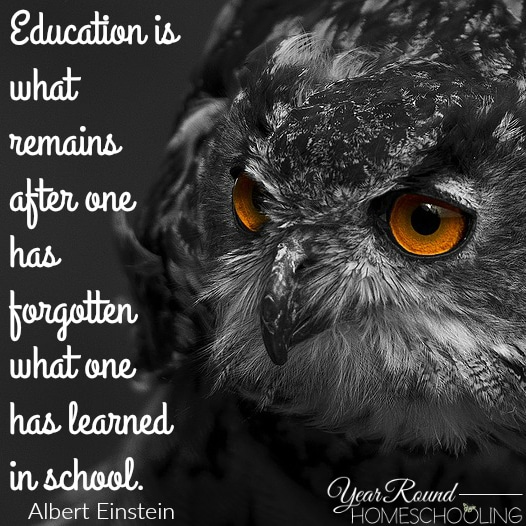 You like to stress about money
If you like to stress about money, can I share some of my financial woes with you?
You don't like homeschool curriculum
If homeschool curriculum is something that you don't like, what will you use to teach your children?
You like to wait for homeschool curriculum to fall from the sky
If this truly happens for you can send some my way? In fact, I'd just like to see it happen, you can even keep the curriculum!
Saving money on homeschool curriculum is important because it is where the bulk of our homeschool budgets are spent. We need to ensure that we are being diligent with the funds that God has blessed us with and shopping homeschool curriculum sales is one way that we can do that!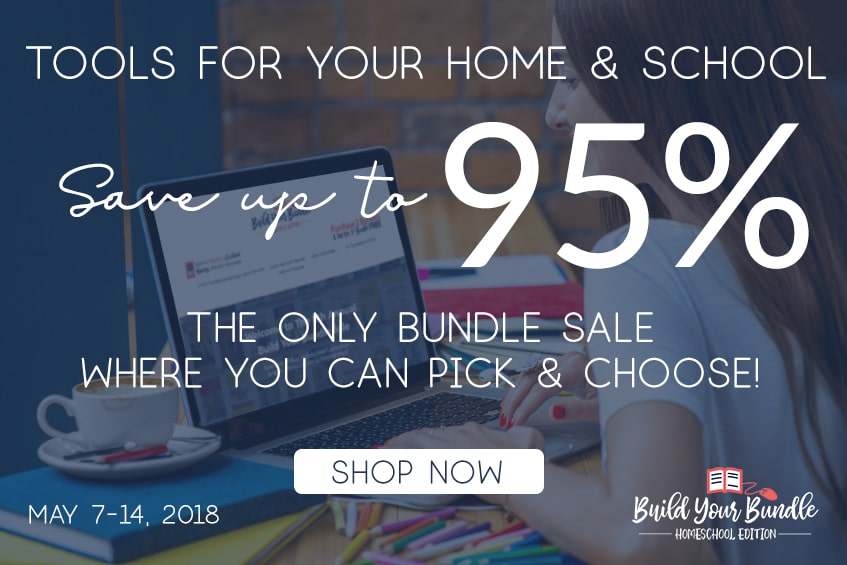 I know that homeschool curriculum sales can be overwhelming, but if we take time to put together a plan then we can make sure that we get the resources we need and bless our families by being frugal too! When we save money on homeschool curriculum we're putting money back into our homeschool budget that can be used for fun field trips that the entire family can enjoy together!
What do you love and/or dislike about shopping homeschool curriculum sales?