The beach is my favorite place to be. The only thing I would need is a good book to read. Perhaps your kids love the beach too? They can take a trip there anytime they'd like through the pages of any of these beach books for kids.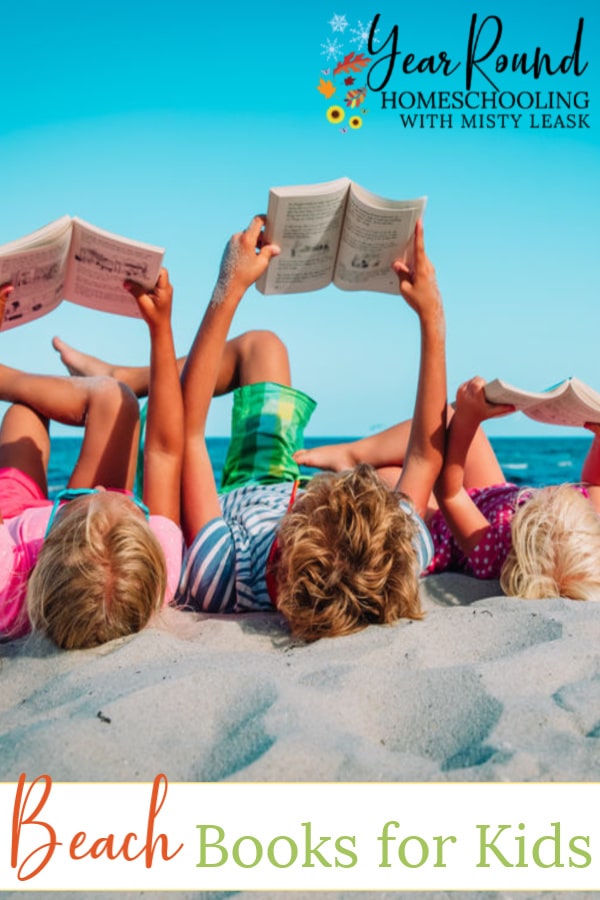 If I had the choice of anywhere to spend a day, it would be the beach. I could arrive at sunrise and stay until long after dark.
My children grew up in Maine, so they didn't have the opportunity to enjoy long summer beach days like I did growing up. Partially due to the fact that the "heat" in Maine is nowhere near warm enough for this Texas girl to "enjoy".
Whether you have the opportunity to visit the beach this summer or not, I hope that you'll make it a part of your summer homeschooling. Think outside the box and bring the beach inside — with or without the sand — the choice is up to you!
These books are a great addition to a beach or ocean unit study. They also make great resources for morning baskets, quiet time or family read-alouds.
50+ Beach Books for Kids
What is your favorite beach book for kids?