It doesn't matter how many years you've been homeschooling, each year you'll find that there are changes that you either need to make or want to make for the next homeschool year. Sometimes the changes will be big (last year I made a BIG change to our homeschool) and other times the changes will be subtle. While I do believe that children thrive on consistency and schedules to a certain degree, I also realize that as they continue to grow and change, so must our homeschooling journey.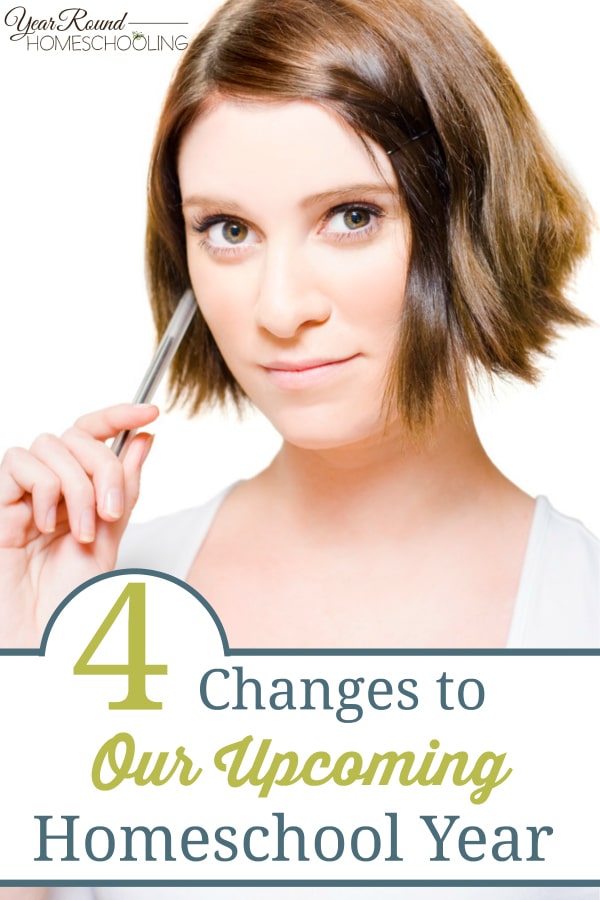 This upcoming homeschool year is unique for me because it will be my last year as a middle school homeschool mom for one student and it will be the first year of middle school for my daughter. I'm striving to find the balance of not holding on too tightly to my eldest before he hits high school and being excited for my youngest as she begins a new season of her homeschooling journey.
Since both of my children will be in middle school, it is the perfect time to really focus on teaching them to be responsible. By incorporating lessons in responsibility into their homeschooling there will also be more lessons they'll start (or continue) learning along the way!
Prioritization
Focus
Diligence
Project Completion
Last, but not least I also want my children to learn to be proud. They need to learn that pride can be a good thing! Kids need to know that when they put forth the effort and complete the hard work that they have every right to be proud of all that they have accomplished! It will be my responsibility to ensure that my children know what is expected of them in order for them to be able to do their projects well, then it will be up to them to get the work done so that they can walk away proud of themselves.
In order to teach my children how to be responsible as part of their homeschool journey, I will be making changes that will allow them to learn responsiblity in the midst of their homeschool days. While these changes aren't huge, not only will my children to be more responsible, I believe that they will build up my children's self esteem and confidence in themselves.
Homeschool Change #1
My children will be using devices for all but one subject in our upcoming homeschool year. Last year was the first year my eldest used a PC for school as we began using (and LOVING!) Teaching Textbooks for Math. This fall both of my kids will be using laptops and a Kindle Fire for homeschooling. They will still be required to handwrite some of their school work, but the curriculum itself will be on their devices.
Homeschool Change #2
I've already begun organizing all of my children's digital curriculum on a shared Dropbox account. It will be organized first by student and then by subject. This will enable my children to use their laptops to locate their lessons for the day and complete them without needing me to print anything or pull it up on my computer. They will also be working on their computer tech skills as well by utilizing multiple PC programs each day.
Homeschool Change #3
I love to plan and since we are approaching high school when planning is necessary, I will be using a planner again. We will still be following a child led homeschooling method, but I will be keeping track of what my children decide to study throughout the year and will be making notes of what they want to study next as new topics/subjects come up.
The planner that I will be using this fall is from The Old Schoolhouse Family. Inside the Hey Mama Schoolhouse Planner there are monthly planning pages beginning with July through June. Each month you'll also find an inspirational message and a blank notes page with the month and year at the top. After the monthly planning page you'll find blank weekly planning pages, goal and attendance charts, transcript sheets and MUCH MORE!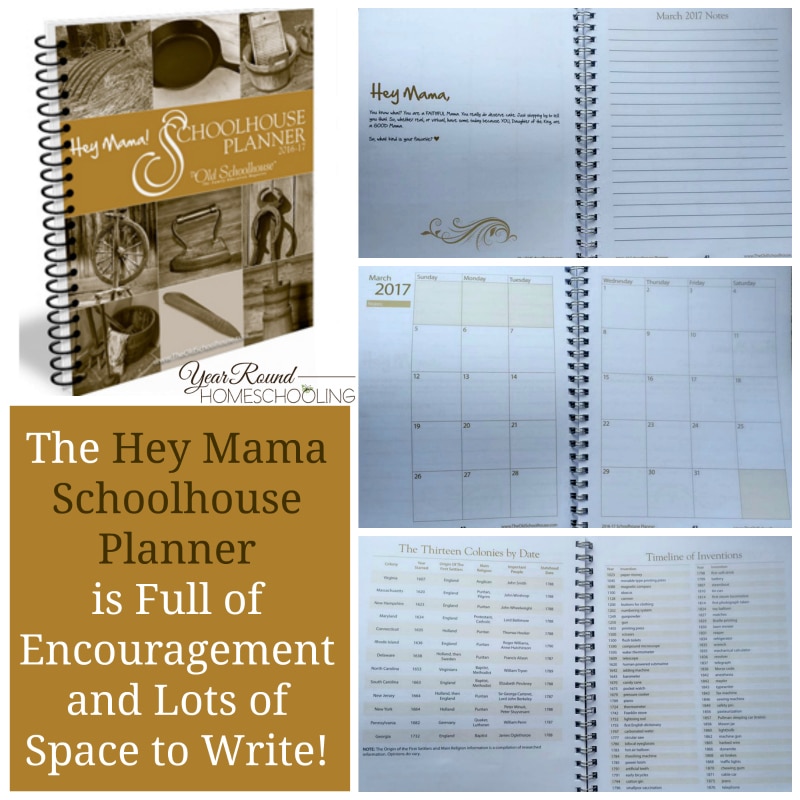 Homeschool Change #4
Not only will I be using a planner this year, but my children will as well. Since becoming child led homeschoolers I've been striving to find a way to keep track of what they've been completing each day. I have the best planner to keep my life on track, but I know going into high school we'll have to keep better records for transcripts and I want to teach my children how to do so before we get to that step.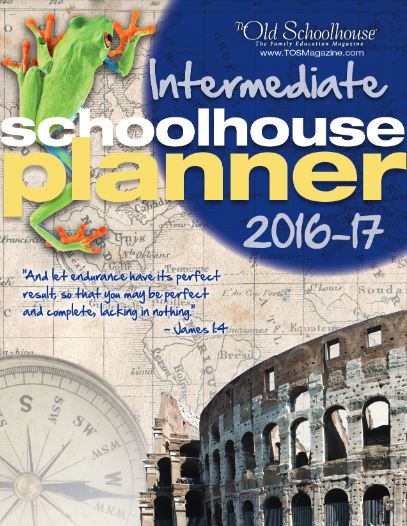 I am thrilled to be using the Intermediate Schoolhouse Planner with my kids! What I love most about this planner is that it is editable, so I can type in what I want my children to complete each week! Since we use Dropbox in our homeschool, I simply type up my children's weekly lesson plans and save the file with a new name, then I snip an image of each week's lesson plans and upload it to their Dropbox folders! This is my absolute favorite planner for homeschool kids!
The upcoming homeschool year will be another step on our homeschooling journey and it is sure to be an adventure! As my children grow older I'm learning to not hold on too tightly by taking steps to give them the opportunity to spread their wings a bit. I'm not ready for them to fly yet, but I know that one day I will and I want to ensure that I've done everything I could to prepare them to soar beautifully!
What changes are you making to the upcoming homeschool year?