When I began our year round homeschooling journey, I looked online for resources, ideas, schedules, etc. I was hoping to find examples, ideas and examples from veteran year round homeschooling families, but my online searches turned up nothing. I couldn't believe that I was going to have to enter a new season of our homeschooling journey and get started with year round homeschooling without any advice or direction.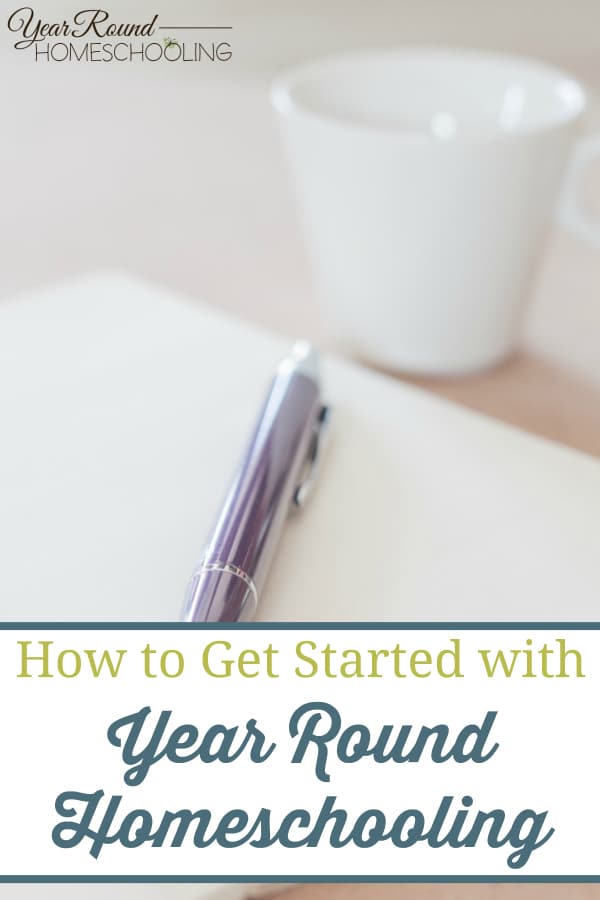 Yet, I knew that my family needed to begin homeschooling year round. So, we embarked on the year round homeschooling journey alone.
I don't want my story of year round homeschooling to be anyone else's journey to a year round homeschooling schedule. I believe that as homeschoolers we must share what we've learned to encourage and enable other homeschoolers to make the best decisions possible for their families.
So, for those of you that are looking for a homeschool schedule that works with anything and everything in life, year round homeschooling is it and I'm excited to help you get started!
8 Tips to Help You Get Started with Year Round Homeschooling
Select Your Homeschool Year Start Date
Even as year round homeschoolers it is good to have a date that your next homeschool year will begin. This will help you make sure that you have time to prepare for the next homeschool year.
If you know that you want to start a new year the Monday after Labor Day as I do, then you'll likely want to either take the month of August off or at least have minimal lessons to teach so you'll have time to prepare the next year's curriculum and lesson plans.
Decide When You'll Take Vacation/Breaks
One of the best aspects of homeschooling year round is that you get to choose when you want to take your vacations/breaks.
This not only allows you to take advantage of frugal vacation opportunities, but it also enables you to take vacations/breaks when your spouse is able to take off from work, when your family business is slow or when family from out of town is able to come to visit.
Try to do this before proceeding to tip #3 because your vacation/break time can help with your next step.
Determine Your Homeschool Schedule
Just because you're going to utilize the entire calendar year for your homeschooling doesn't mean that you'll be homeschooling all 365 days of the year. When I first started homeschooling year round, we followed a quarterly schedule (Sept.-Nov., Jan.-Mar. and May-July) because it worked perfectly with my husband's self-employed commercial fishing schedule.
Currently, our year round homeschooling schedule is a bit crazy because we had an unexpected trip in April and that threw us off my intended schedule, but that is the best part of year round homeschooling! You live life and homeschooling just becomes part of it!
Other options for homeschool schedules include; 3 weeks on and 1 week off and "Sabbath Homeschooling" 6 weeks on and 1 week off), but the possibilities for a year round homeschooling schedule truly are endless! I recommend trying a schedule for 2 cycles before deciding if it works for your family or not.
Plan Your First Year Round Homeschool Segment
To get your year round homeschool schedule off to a good start take time to plan the first 3 weeks, month, 6 weeks or a quarter of your homeschool year.
This will help you be able to focus on your daily lessons and grading while being able to see how the schedule works for your family without the added stress of planning on a daily or weekly basis.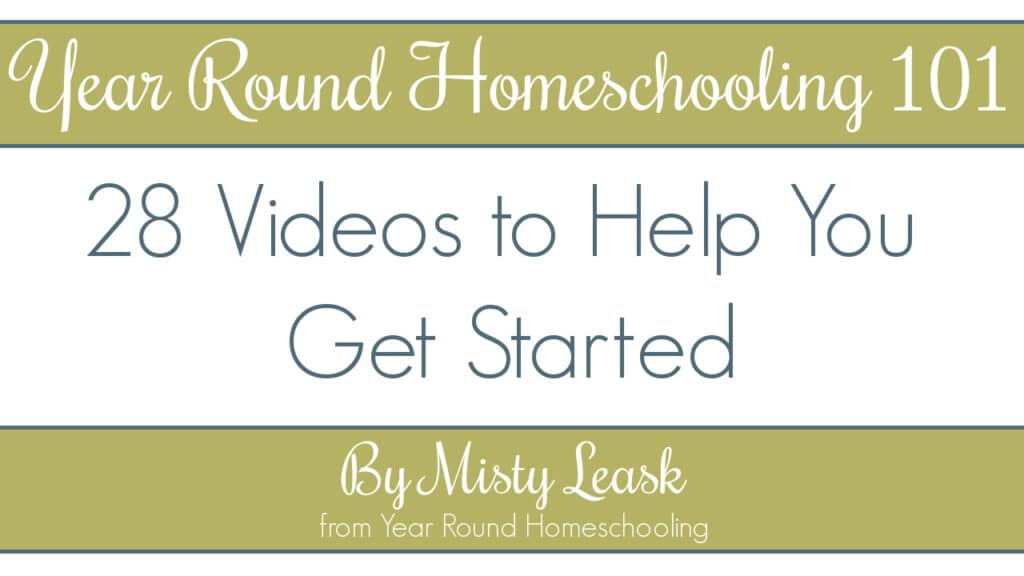 Record/Journal Your Homeschool Days
Making notes or journaling through your homeschool days will help you keep track of what is happening so that you can tell what is working and what isn't working.
These notes or journaling pages will help you be able to complete the next step easily without having to try to remember without the aid of details that could be included in your notes/journal.
Evaluate Your First 2 Year Round Homeschool Cycles
If you're following a 3 week on and 1 week off schedule, complete two cycles and then evaluate how that schedule worked for you as the teacher, for your children as students and for your entire family.
Try setting up a time to talk to each of your children and discuss what they thought your current homeschool schedule and then bring everyone together as a family and discuss it together as well.
Adjust or Stay the Course
After you've completed your personal and family evaluations of your first 2-year round homeschool cycles, you'll know whether you need to adjust or stay the course with your current homeschool schedule.
Do not be afraid to make changes to your homeschool schedule now or in the future. Your homeschool schedule is likely to change several times throughout your family's homeschool journey because we all grow and change over time.
Relax and Enjoy Each Homeschool Day
It is important that you remember that homeschooling is a journey, not a race. Homeschooling year round provides you with more freedom than any other homeschool schedule. If you find that your family is in need of an unscheduled day off or break, take it.
Do not push on just to keep up with your homeschool schedule. There are typically only 180 homeschool days required by a state, as a year round homeschooler you have 365 days to use! You can afford to take a few days off (or even a couple weeks!) that aren't planned.
Year round homeschooling has truly been a life-changer for myself and my entire family. I love all of the freedoms that year round homeschooling provides my family.
Homeschooling makes me happy for so many reasons and one of the biggest reasons is because we can homeschool year round!
What questions do you have about starting year round homeschooling?