Start making plans for fun activities in your homeschool by using this January Homeschool Planning Pack.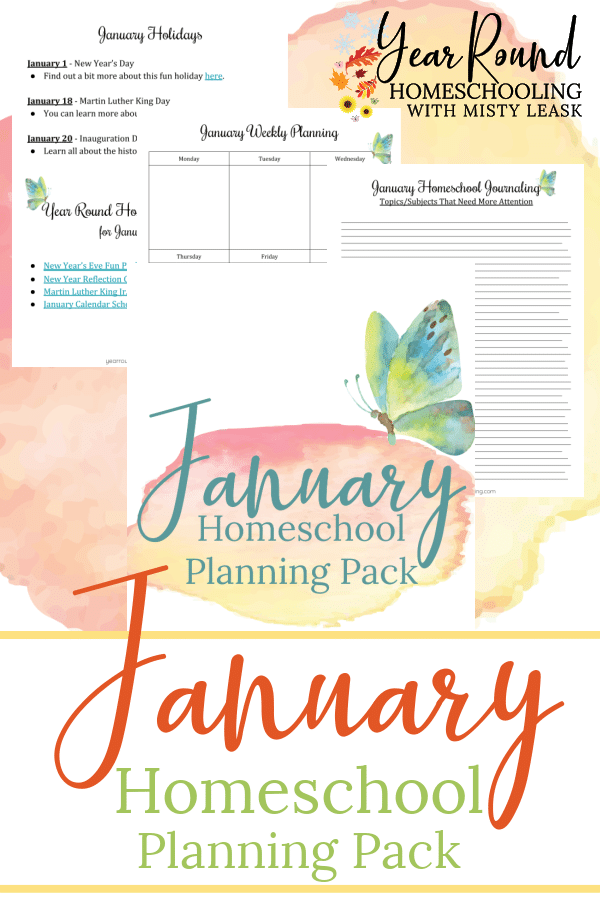 Some of my favorite memories from our early homeschooling years were the silly holidays that I incorporated into our homeschooling journey.
It was those memories that inspired me to create my first Year Round Homeschooling Planning Pack.
I wanted to give fellow homeschool moms the opportunity to have as much fun (if not more!) with their kids as I did with mine.
Not sure what I'm talking about? Consider this…
Did you know that there is actually a National Bobblehead Day or an Appreciate a Dragon Day? If you did, were you aware that they occur in the month of January?
How would you celebrate or add these fun days to your homeschool? Where will you find the time to research and find ideas to do so?
Finding ways to change up your homeschool can be challenging in the midst of everyday tasks and responsibilities.
That's why I've done the work for you! This January Homeschool Planning Pack was designed with the busy homeschool mom in mind.
You don't have to find ideas for fun activities to add to your homeschool weekly because I already have.
Inside you'll find fun holiday learning resources, weekly and monthly planning pages and homeschool journaling pages for you!