Six out of the seven years that I have been homeschooling my kids we solely used textbooks. When we were just getting started on our homeschooling journey, I needed the ease of textbooks. Creating lesson plans was easy, ensuring my kids were grasping the content and actually learning was simple with the included questions at the end of each lesson and grading was a breeze with the matching teacher's manual. I don't believe that I could have started our homeschool journey following a child led homeschooling method, I had to grow to the place where I could let go of my children's education enough to allow my children to enjoy learning without needing to lean on textbooks myself.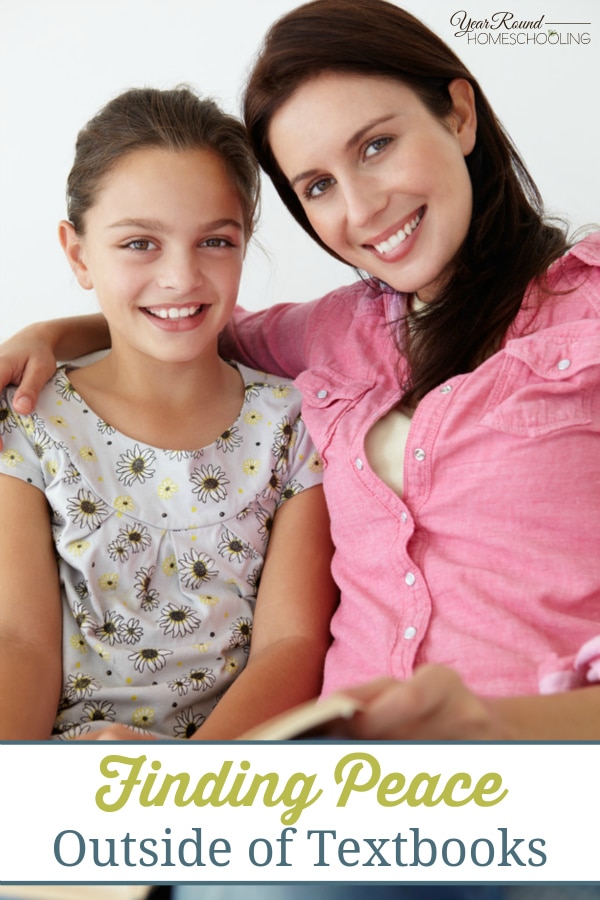 A year and a half before we changed our homeschooling method, there was anything and everything but peace in our homeschool. I woke up not wanting to get the textbooks out and teach my kids, they didn't want anything to do with learning anymore and fun was not a word to describe any part of our homeschool days. Throughout this time I knew something had to change and I finally came to a point when I realized that my kids did not learn like I did. They did not like textbooks. My kids needed more hands-on learning opportunities. My son wanted to learn about specific periods in history and certain people from the past. My daughter loves to create art and writes stories beautifully. Inside I knew that big changes needed to happen in our homeschool, but I was not ready. Letting go is not easy for an OCD, over the top planning homeschool mom. Moving to a child led homeschooling method meant that I was going to have to let go of a lot. I was simply not ready, nor was I willing.
It took eighteen months of God whispering to me, showing me and reminding me over and over again that our homeschool was not peaceful because I was unwilling to make the changes that my kids needed. I was standing in the way. I was keeping peace from residing in my home because I was afraid to let go. I admit I might have a bit of an issue with control…I might…
I honestly thought that by using textbooks in our homeschool that I would be more at peace. Somehow I had come to the decision that knowing what we were going to be covering in each subject (and when!), how to teach it, questions to ask to ensure my kids understood and exactly how much information to cover in a homeschool year (based on the number of lessons in each textbook) would bring my kids and I peace, but I was wrong. You can't teach your kids in ways they can't learn. No matter how many years I may try to teach my kids using textbooks, they simply can't learn with textbooks because they're visual, hands-on learners. Simply reading a lesson inside of a textbook will not teach my children what they need to know, they need to experience their lessons!
Taking the step to finding peace outside of textbooks was not an easy step for me to take. I had to let go of what I believed to be the guide for my children's education. In letting go of textbook based homeschooling I've seen my children's love for learning begin to increase again. As with any child's education there are days when school work is the last thing they want to do and if they're covering a new or difficult concept, they'd rather do chores instead of practicing the process again, but peace is found in our homeschool more now than it has been in years. Sometimes taking the most difficult steps produces the peace we so desperately need. 
If you're struggling to find peace in your homeschool, take time to look at what is causing the struggles in your homeschool days. Determine how you can make changes to your homeschool to find peace, even if it means stepping outside of your comfort zone.
Letting go of the normal is hard to do, but when peace is waiting for you, the release brings relief. 
What steps do you need to take to find peace for your homeschool?