Discover fun and free March holiday homeschooling resources that everyone in your family is sure to enjoy through March Calendar School.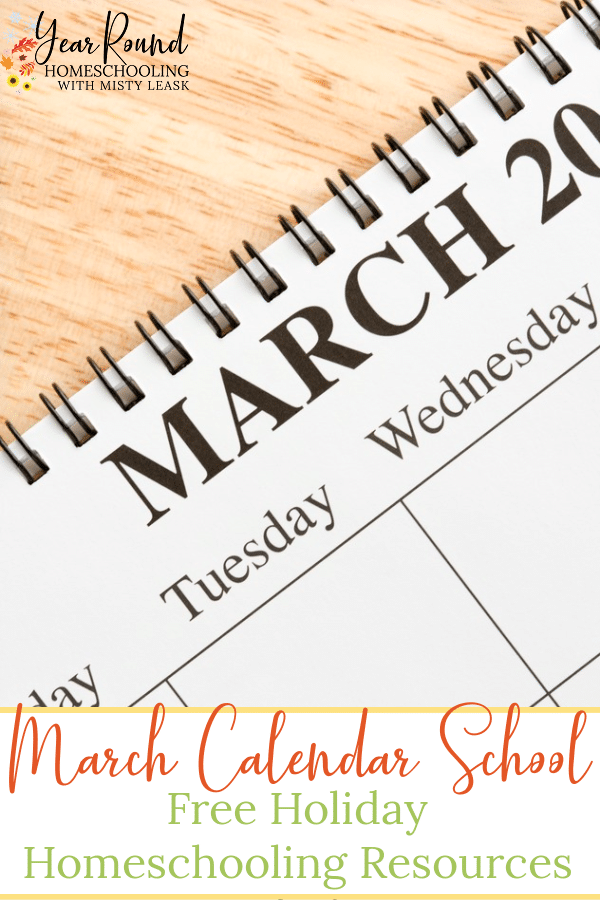 While the usual theme for the month of March is spring after the long days of winter, there is so much more to learn about in March.
By utilizing free March holiday homeschooling resources you'll be gifting you and your children the opportunity to learn about things not often found in curricula and taking a break from the norm which is beneficial for everyone.
Through Calendar School, here at Year Round Homeschooling, you'll find links to free resources for holiday homeschooling each month of the year.
Free March Holiday Homeschooling Resources
National Anthem Day – March 3
On March 3, 1931, The Star-Spangled Banner officially became the National Anthem of the United States of America.
Boston Massacre – March 5, 1770
Johnny Appleseed Day – March 11
William Hershel discovered Uranus – March 13, 1781
St. Patrick's Day – March 17
World Poetry Day – March 21
Vincent Van Gogh's Birthday – March 30, 1853
First Day of Spring – Date Varies
For more fun March learning activities and homeschool planning resources, check out my March Homeschool Planning Pack.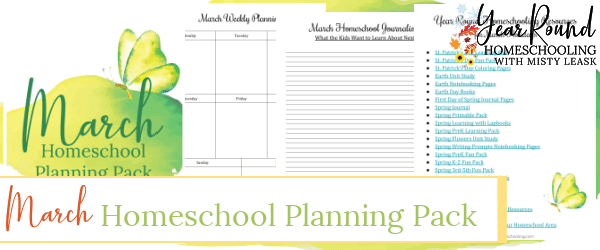 Grade Levels Chart
(P-K) Preschool to Kindergarten
(Y) Early Elementary – Kindergarten to 2nd Grade
(E) Elementary – 3rd to 5th grade
(M) Middle – 6th to 8th grade
(H) High – 9th to 12th grade
Check out our Free Homeschooling Resources Pinterest board below!
Follow Misty Leask's board Free Homeschooling Resources on Pinterest.