As my children have grown older, I've found that it is much more difficult to find encouragement, tips and resources for middle school homeschooling. This year, I decided that I wanted to help homeschool moms that are in the same situation by hosting a series on Homeschooling Middle School!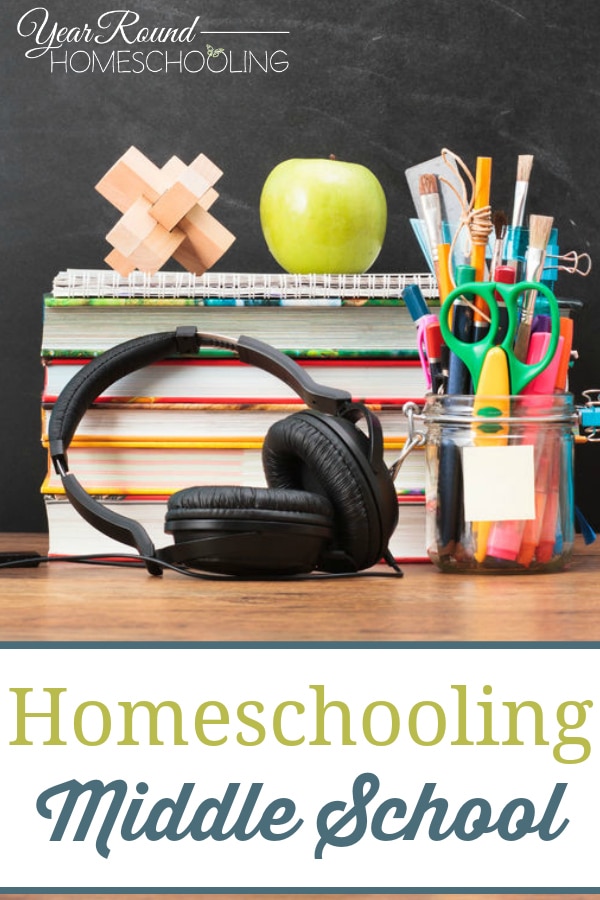 I'm thankful to have several homeschool moms that are either currently homeschooling middle school or have homeschooled through middle school joining me as we share our hearts with you this month!
Each week throughout this month there will be several new posts featuring encouragement, tips and resources for homeschooling middle school. It is my hope that you'll be as encouraged as I have been as I edited and scheduled each of these posts.